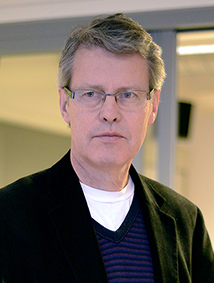 …and especially a discussion we will be mounting on the coming challenges of scale in Nordic higher education. Ola Erstad is a familiar name to most Norwegian academics in the area of digital learning technologies. We're happy to announce Ola's participation at our June summit. Currently the department head at the UiO department of pedagogy, Ola has a long history of project making crossing back and forth between pedagogy and media studies. Here is a small list of his projects – later we will come back with a more detailed blog post:
2005-2009 Head of Steering committee for the national development project 'Networks for Learning' ('Lærende nettverk'), involving almost 600 schools and teacher training colleges during this time period.
2000-2003 National Research Coordinator for Norway on the international study 'Second Information Technology in Education Study – Module 2' (SITES M2), organized by Stanford Research International (USA), Twente University (the Netherlands) and University of Toronto (Canada).
1999-2003 Head of research for the National PILOT project, (120 schools in 9 regions of Norway, involving 16 researchers from different University Colleges in Norway doing action research in a sample of schools).
Part of project 'Mediatized stories', project leader Knut Lundby. Sub-project in lower secondary on 'Digital storytelling'.