Beginnings
The Future Learning Lab story is essentially a developing story, but when we set it up back in 2009, we wanted an Innovation Bridge to Silicon Valley.  We got that. We have been very fortunate to be able to work with some of the best. A special note of thanks goes to Dr. Martha Russell, Director of the Media X Institute at Stanford University, who spent time with us in Europe three years in a row.
Of course, there´s not much in the way of originality in doing what "everybody" wants to do: Apply locally the innovation machine in Northern California and dreaming big about another "Stanford". So why bother?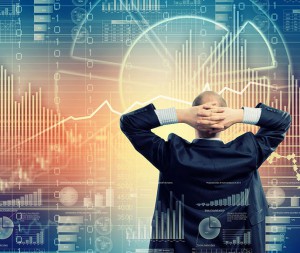 We wanted our innovation bridge for other reasons. Important developments in Silicon Valley are locking in the future of world education far beyond Silicon Valley, among other places in Northern Europe. Silicon Valley is a small stretch of space between the cities of San Jose and San Francisco, where a great many of our daily used education technologies once saw the light of day and still continue to do so. Significant changes are coming as a consequence of new media technologies. We use these technologies in school, as students, as teachers, as managers and administrators. We use them in our free leisure time. At work. 
We felt the only thing we could not do was to not come to Silicon Valley, and seek out a small corner of that conversation. As educators and scholars with an interest in global issues, we thought that connecting with peers in Northern California was important. Most of us who started up come from elsewhere. And not everyone from Europe. We began at the University of Agder in Southern Norway in 2009. By 2015, Future Learning Lab is a 10-country virtual research and research collaborative of scholars, teachers and entrepreneurs who share an interest in the fates and futures of learning at all levels.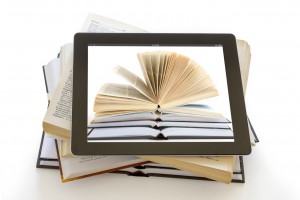 Because we believe in the international dialogue on these matters, we started out as a small group0 at the University of Agder in Southern Norway in 2009, making our way into the greater conversation. Southern Norway is still home to some of us. Yet our associates and members now come from a dozen countries.
Timeline in brief
2010: Our first workshops
2011: Our first Nordic project collaboration
2012: Our first workshop at Stanford University
2013: Our first Nordic conference
2014: Our first international conference, beyond the Nordic regio
2015: Our first Learning Summit, this time at Stanford University
2015: New partnership with EdCast, Palo Alto
2016: Our first World Learning Summit — read more about it here:
Interdisciplinary dialogue and exploration
An important part of the learning of tomorrow will happen at the workplace, inviting a more complex life-long learning and workplace understanding — in the private as well as in the public sector. Accordingly, our ambition has been to also service the dialogue between academics and private/public enterprise. How can we assist in opening up new learning means for the workplace sector, with a sharp focus on collaborative learning? 
We asked that question back at our 2010 workshop and conference with Media X @ Stanford Director Martha Russell as facilitator. Since them, we have had others come to work with us from Stanford, from Silicon Valley companies and now lately in 2014 also from University of Texas, Austin. 
In 2012 we ran a workshop at SCANCOR and SBI in an around Stanford University, with the presence of the University of Agder President, Vice President, three deans, a number of professors in the field, as well as industrial leaders in Southern Norway. 
At our 3rd conference, in the spring of 2013, Martha Russell and Eilif Trondsen were joined by Keith Devlin who co-founded and still heads the HStar Institute at Stanford University. Professor Devlin is well versed with the Nordic and Baltic countries. We asked him to bring us up to date on the so-called MOOCS or Open Massive Online Courses. This has been a theme at our conferences since 2011. Professor Devlin gave as convincing presentation, which in turn led to our establishment of a MOOC-focus, now resulting in several such projects coming under way.
At our 4th conference, in June 2014, the speakers list was expanded to 7 keynoters, spanning the Nordic Region, South Africa and the United States. We began setting up our run for a EU Horizon 2020 partnership-identification process. And we also began preparing for an intensive period of internationalisation.
In 2015 wee took our conference to Stanford University, addressing a country-wide audience there, with about 200 attendees. 
Our vision
As for the the future, our ambition is to provide a meeting space for what we consider to be an academic and societal challenge in need of one: The maintenance of engaged human learning in an era of globalised and networked education. Our primary concern is Higher Education, which is only to say that the future of education and learning more generally rests on our capacity as learning societies for bringing about a new paradigm of custodianship in education where a new media reality has taken hold and been successfully been made to serve education rather than the other way around.