Oslo Roundtable 2018 Speaker Backgrounds and Themes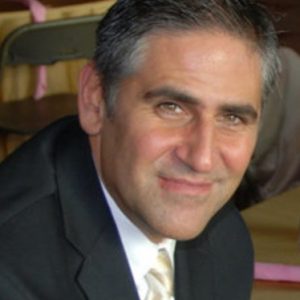 Phil Komarny
VP @ SALESFORCE
Phil is a seasoned, award winning executive currently serving as the Vice President of Innovation at Salesforce. He is an industry expert in Blockchain and other decentralizing technology and advocate for the proliferation of the role of the 'Chief Courage Officer' within organizations. His successful 25+ year track record has been focused on innovation and aligning businesses with the right technological approach to reach their customers.
He is also a member of the Constellation's Business Transformation 150 (BT-15), an elite list that recognizes the top global executives leading business transformation efforts in their organizations, as well as the CIO100, which celebrates Chief Information Officers who continually push the boundaries of what can be done with technology.
During his leisure time, you'll find Phil speaking to and advising a variety of organizations, including PCI (People Centered Internet), as well as hiking near his home in Colorado Springs.
At the 2018 Oslo Roundtable, Phil will be opening up a discussion on the ways and means by which Blockchain technology is likely to impact on institutions of education and approaches to life-long learning.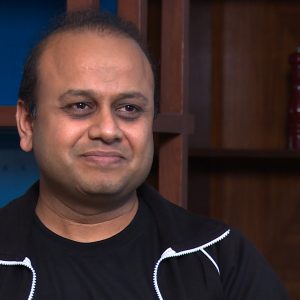 Karl Mehta is a serial entrepreneur, investor, engineer, and civil servant with over 20 years of experience in founding, building, and funding technology companies in the U.S. and international markets. He is currently Founder & CEO of EdCast Inc., a next-generation knowledge platform and former Venture Partner at Menlo Ventures. He is Founder of Silicon Valley based tech-driven non-profit, CodeforIndia.org and serves on several non-profit boards for education impact worldwide.
Previously, he was the Founder & CEO of PlaySpan Inc., acquired in the March of 2011 by Visa Inc. (NYSE:V), the world's largest payment network. PlaySpan is a global leader in payments and monetization for digital media, mobile apps, social networks, and online games.
Karl served as a White House Presidential Innovation Fellow, selected by the Obama Administration during the inaugural 2012-13 term. He was also recently appointed by Governor Brown to the Workforce Investment Board of the State of California. He is co-author of the book 'Financial Inclusion at the Bottom of the Pyramid" 
At the 2018 Oslo Roundtable, Karl will be focusing on global developments of next-generation learning spaces. 
Keith Devlin
Stanford University
Dr. Keith Devlin is a co-founder and Executive Director of the university's H-STAR institute, a co-founder of the Stanford mediaXresearch network, and a Senior Researcher at CSLI. He is a World Economic Forum Fellow, a Fellow of the American Association for the Advancement of Science, and a Fellow of the American Mathematical Society.
His current research is focused on the use of different media to teach and communicate mathematics to diverse audiences. In this connection, he is a co-founder and President of an educational technology company, BrainQuake, that creates mathematics learning video games. He also works on the design of information/reasoning systems for intelligence analysis.
Other research interests include: theory of information, models of reasoning, applications of mathematical techniques in the study of communication, and mathematical cognition. He has written 33 books and over 80 published research articles. Recipient of the Pythagoras Prize, the Peano Prize, the Carl Sagan Award, and the Joint Policy Board for Mathematics Communications Award. In 2003, he was recognized by the California State Assembly for his "innovative work and longtime service in the field of mathematics and its relation to logic and linguistics." He is "the Math Guy" on National Public Radio.
Keith is with us for the seventh time this year and at the 2018 Oslo Roundtable, he will be one of the hosts tying the talks and perspectives together.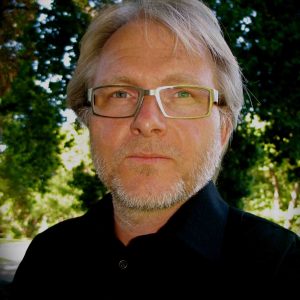 Oddgeir Tveiten
University of Agder
Oddgeir Tveiten is professor of media studies at the University of Agder and adjunct professor of journalism at NLA University College – both in South Norway. He is the founder and chair of World Learning Summit chair, and the Future Learning Lab (a research center at the University of Agder and an international network). His research adresses issues in communication, technology and social change. Increasingly, a key concern is the societal impacts of technology changes, with a particular focus on exploring new media-rich learning designs and spaces. 
His teaching centers on various aspects of globalization, cultural studies and political communication. A frequent lecturer abroad, he has taught journalism and media studies in Uganda and Ethiopia for about a decade, spent two years at Stanford University and one year at University of Iceland. An MA and PhD student at the University of Minnesota, School of Journalism and Mass Communication, he worked as both a teaching assistant and co-editor of the university newspaper. 
A Fulbright scholar and recipient of several academic distinctions, Tveiten is the co-founder of Norsk Medietidsskrift, the leading media studies in journal in Norway. He founded the Alternative Futures magazine, and in 2017 the Official World Learning Summit proceedings, on an accredited open access publication platform. He is co-recipient of several large R&D grants, as well as numerous other project grants. 
At the 2018 Oslo Roundtable, Tveiten will host the event together with Keith Devlin and Donna Kidwell.